Version 31 Christmas Update - Celebrating what was accomplished over the year
---
Christmas Update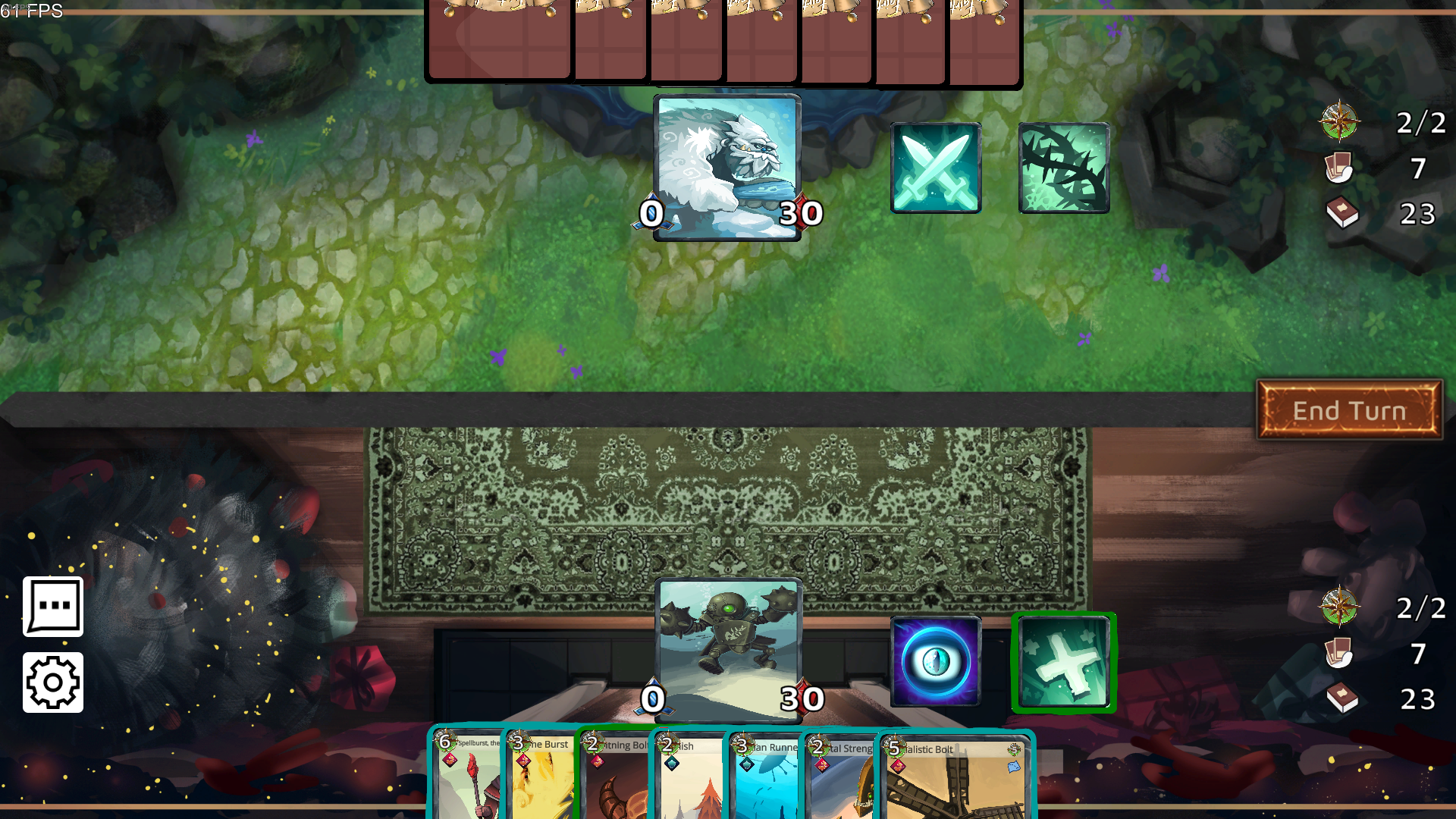 Surprise! There's a small update for Fairtravel Battle that includes a brand new xmas 2019 playmat!
After you update your game data, you can enable the new playmat in the deck settings menu!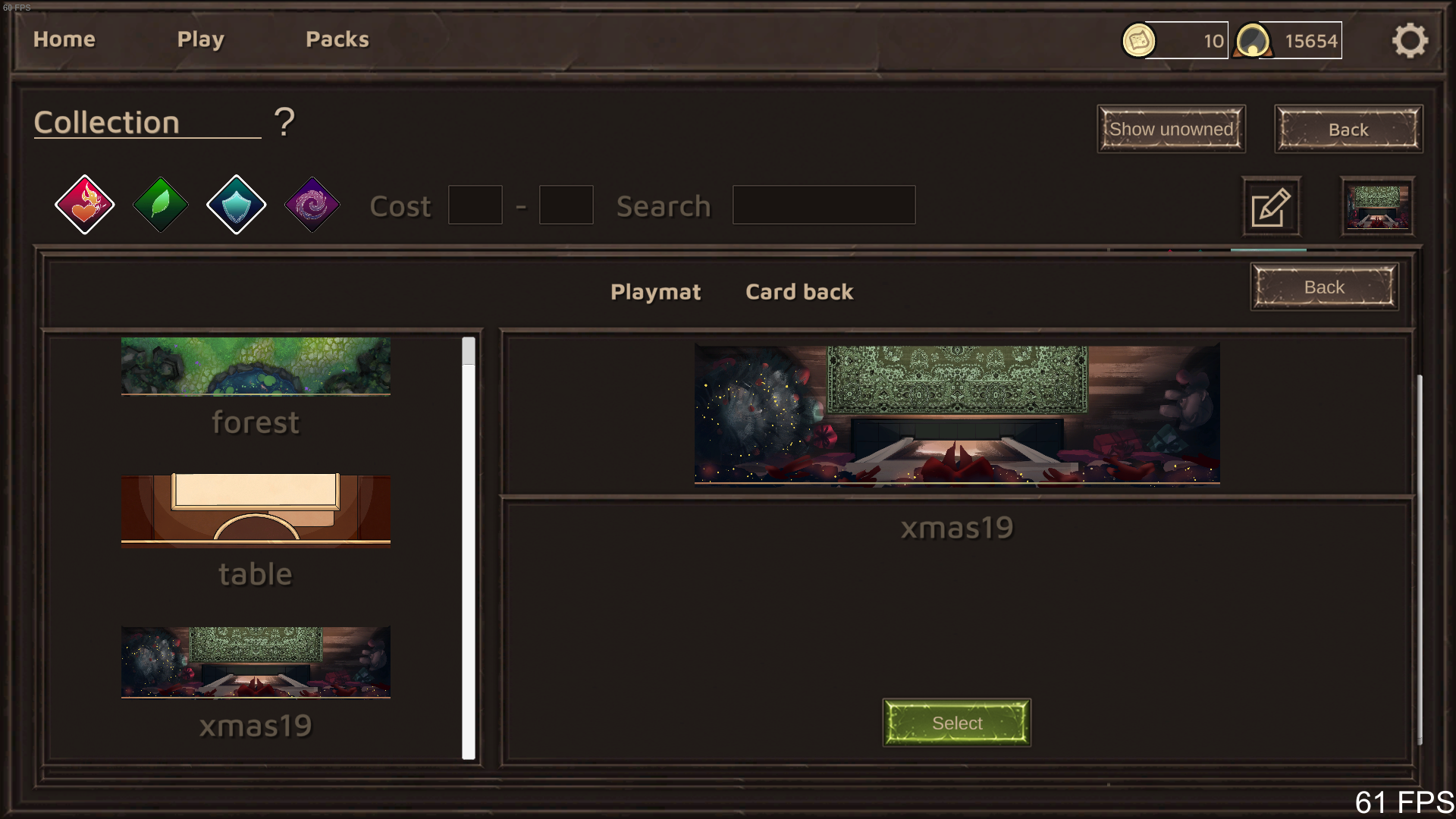 What happened over the year?
First, I think it's a good idea to check how many views and downloads Fairtravel BAttle had in itch.io around January 4th 2019:
A little over 5,000 views and 1,300 downloads!
Over the year, five major updates were released:
Version 27 - Treasures, dedicated server, deck points system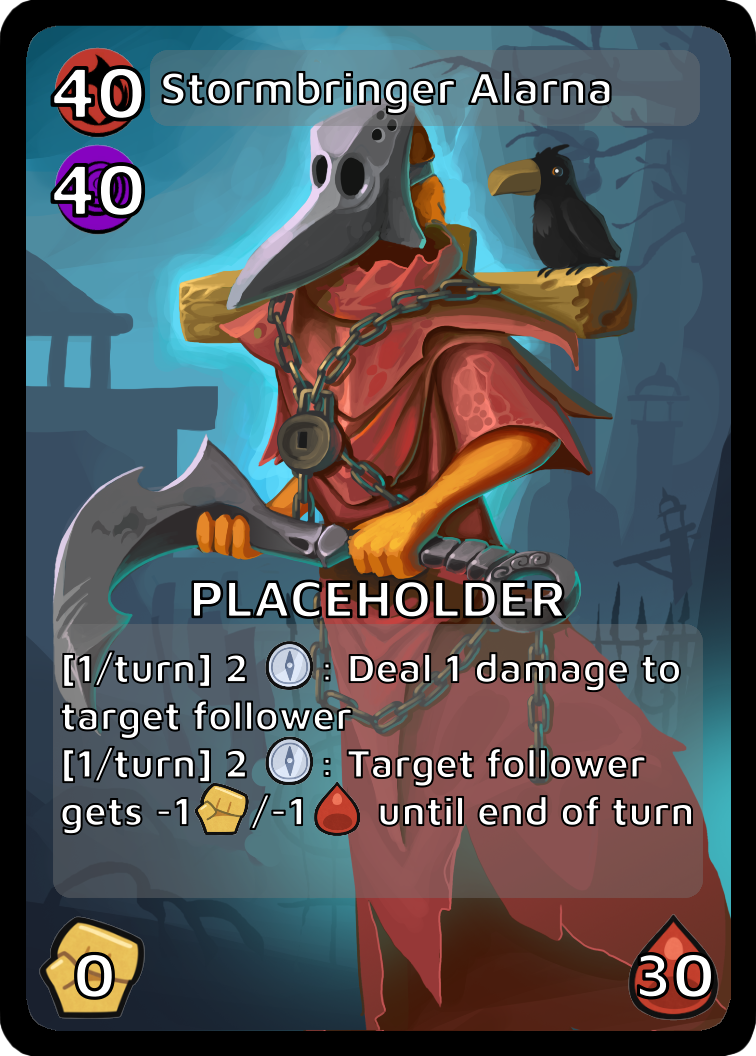 The first big changes in the game in 2019 included the Treasure mechanic, where you could earn treasures and spend them for resources. Even though for now it's no longer being used, the main treasure card is still in the game! Just not usable, of course!
We also got a fancy dedicated server to play online, meaning there was much less friction to get people to play together.
This version also started introducing custom card arts, beginng with art by @Catpixels.

The deckbuilding aspect also got more intricate, with deck points being introduced. Deck points were a balancing mechanic to allow for more complex heroes to be available, such as heroes with more affinities.
Version 28 - New Card Frame
Version 28 introduced what is now called the "Fantasy" card frame for cards. A much more appealing card frame by far, and generally appreciated by players!
It also introduced the first art by @MartinHello

Version 29 - Game Data Download, Adventurers, new look!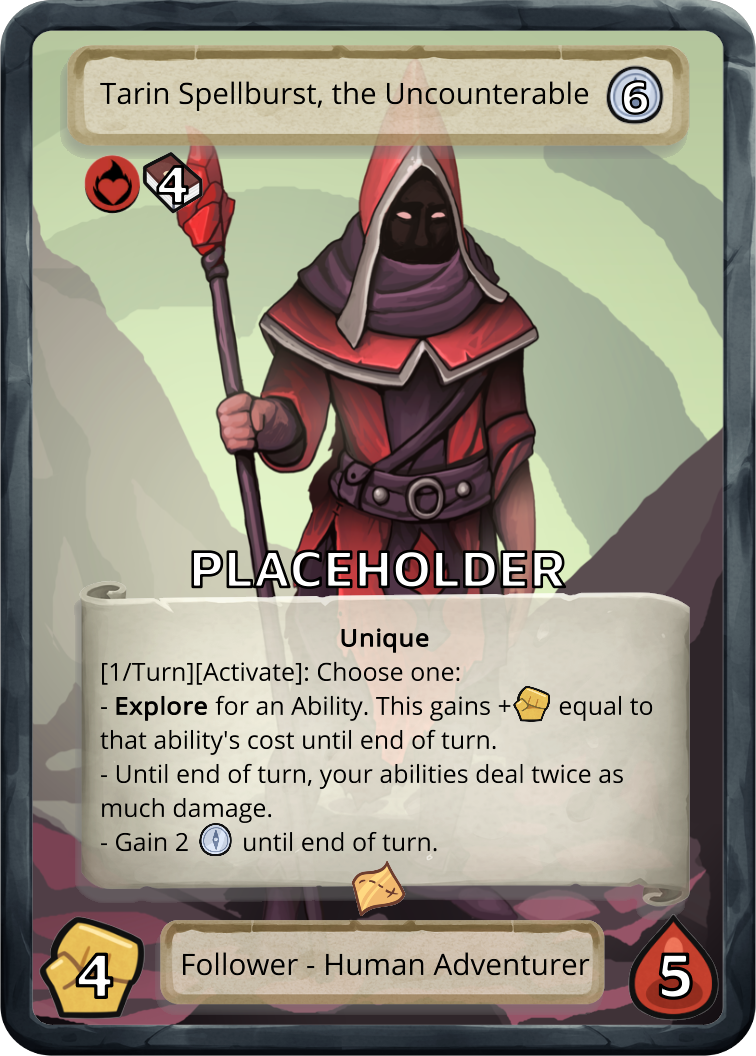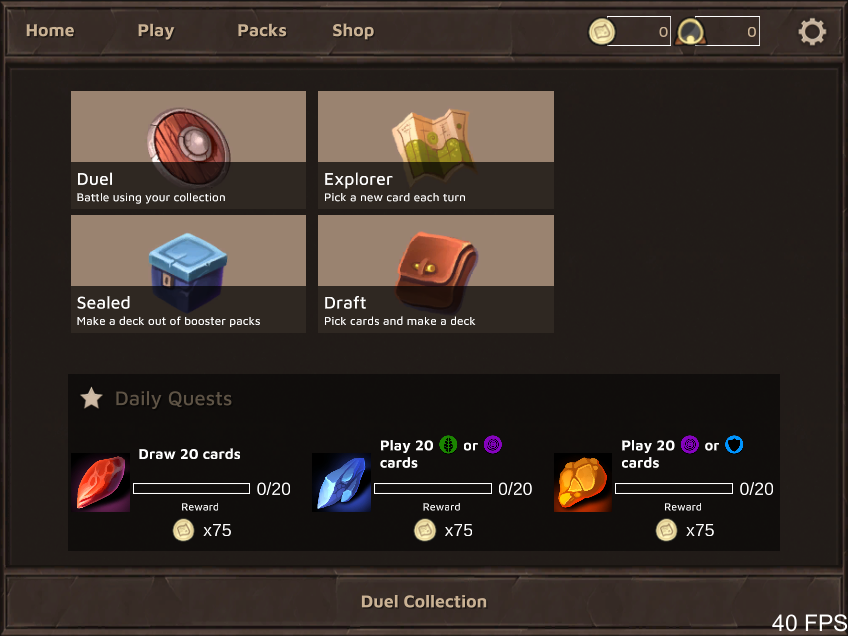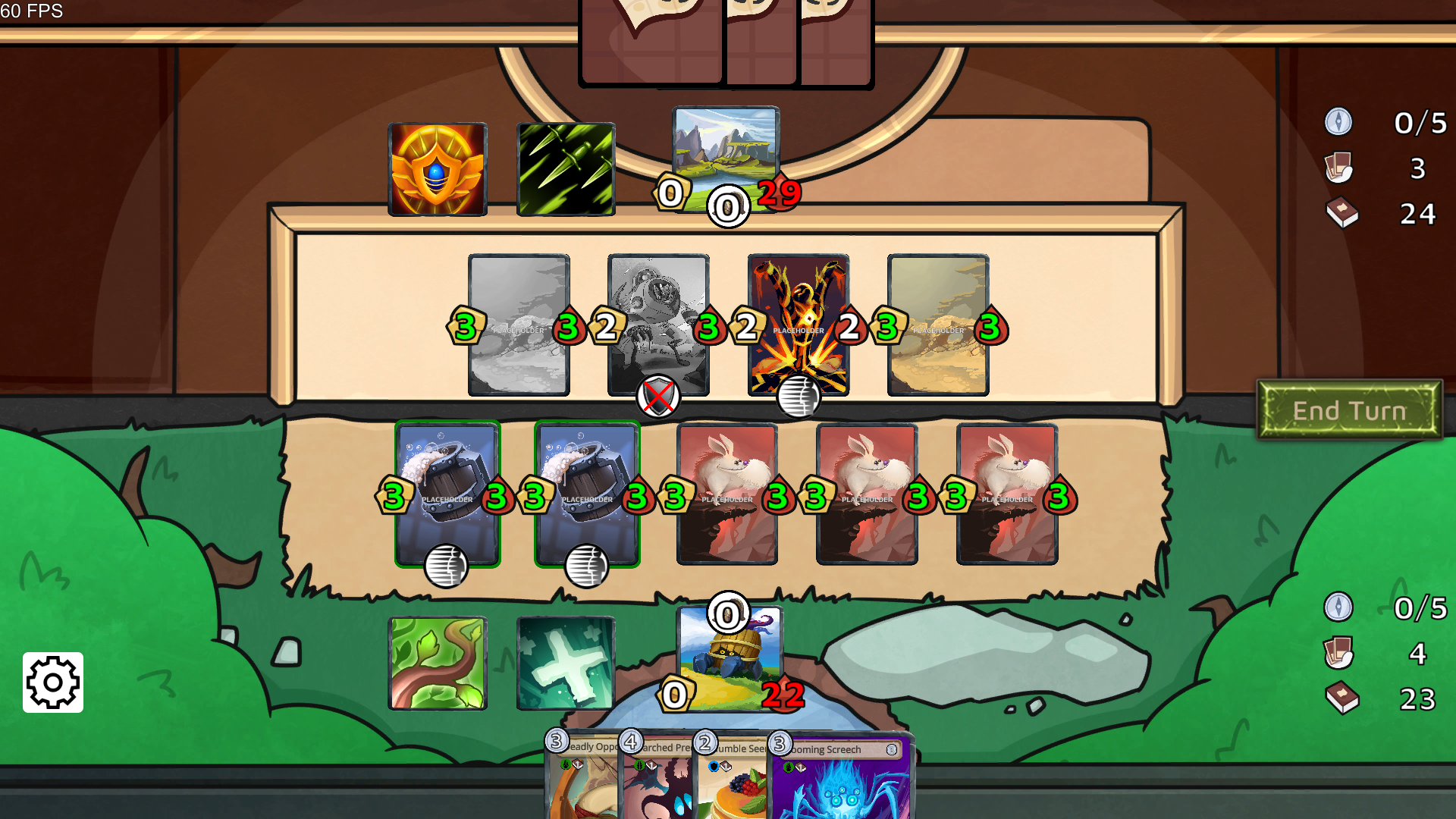 Version 29 introduced Game Data Downloads, which allows a player to get the latest game balancing changes without having to download the whole game again.
For myself, this is an amazing feature since, unless there's changes in the game's code, I never need to build all 6 versions of Fairtravel Battle (Windows, Linux, Mac, Dedicated Server, iOS, Android), which typically takes 2-3 hours to do. With my limited free time, that would certainly be a problem.

It also introduced the Adventurer card type, which is a flexible kind of follower that can be activated once a turn for one of several effects.

New Icons and a generally better look were also added to the game, making it look far more polished!
Version 30 - Modding support, New Hero: Cawn, Emote System, New Mode Variations, New Default Game Board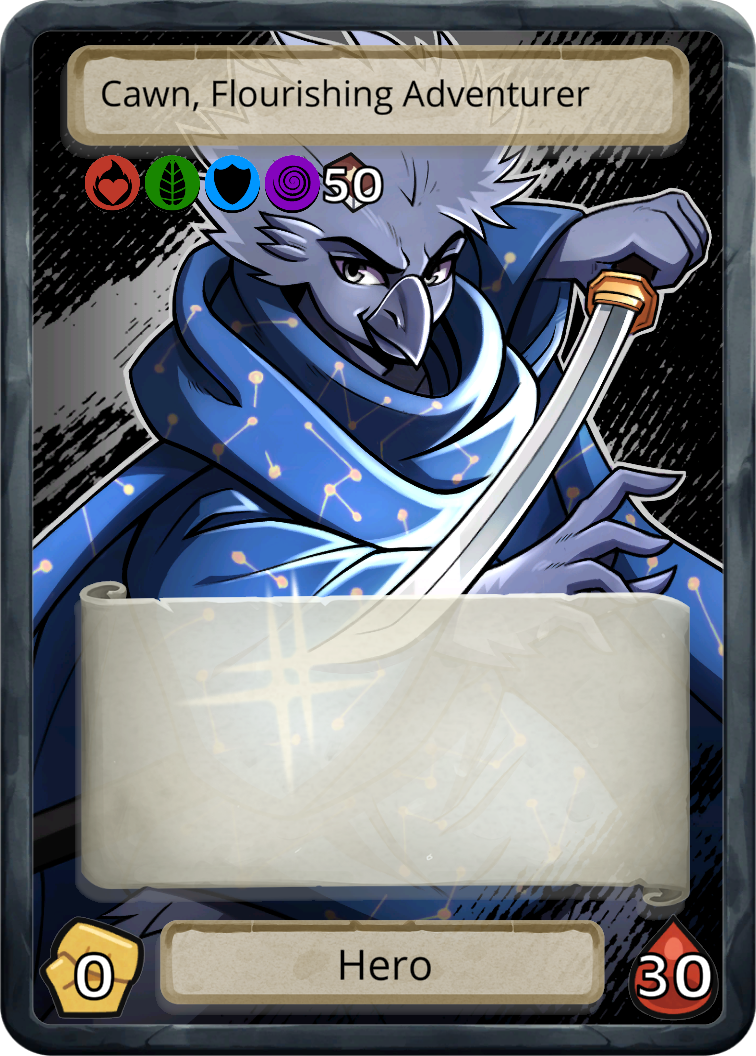 Version 30 added the first step in modding support for the game, allowing everyone to create their own content for the game, such as cards, custom art, and more!
It also added the first all-essences Hero, Cawn, Flourishing Adventurer. This powerful hero lets you use any collectible cards in the game, except for the limitations of his deck points of course! The art used for Cawn was lovingly crafted by @Krustin.

There's also a new great-looking default game board made by the amazing @Maroro

Additionally, new default game mode variations were added, such as Big Draft and Take Two Duel.
Version 31 - Tutorials, card styles, new card frame, new card type and affinity
The latest version of Fairtravel Battle added new in-game tutorials, a new default simpler card frame, new icons, and an overall more refined look for the game.
These new tutorials were sorely needed since the game was hard to learn for new players, and the included interactive tutorials weren't enough to learn the other aspects of the game.
New card styles can now be unlocked from the shop and from spending Fame (which is now called Renown), the currency you earn from generally playing the game or destroying cards!
A new affinity, Neutral, was added to the game in this update, and with it some Neutral-only cards, Golems! Golems gain power based on which affinities your hero possesses, meaning they're extra strong with the all-affinity hero, Cawn!
New booster pack types were added, such as affinity-specific booster packs and a Legendary booster pack.

Additionally Deck Points were removed from this update, as they felt too restrictive to be used properly.
How are we ending the year?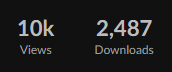 So far, we have doubled the amount of views we had, and almost doubled the amount of downloads as well!
Fairtravel Battle is still a fairly niche game though, as not that many new people join the discord to more easily interact with the community. Community reach is a big problem for me, and I'm hoping to slowly remedy this.
The Fairtravel Battle reddit also got some new subscribers, now reaching 34 subscribers!
The Fairtravel Battle Twitter hasn't grown much, because of the low amount of posts. I'm hoping to update it more often though!
The Patreon has grown quite decently, however! I'm now earning $35/month, which is enough to pay for the server! Speaking of which, the dedicated server was upgraded to a much beefier machine to more easily support more players!
What's coming next?
I believe Fairtravel Battle is shaping up nicely, but there's still a lot of work ahead. FTB needs to offer more value to players so it becomes something people want to play. There's a few features I plan on adding in the next year:
Campaign Mode
Team-based multiplayer (and co-operative play)
Raids
A revamped base card set
A more interesting and flexible deck building system
More interesting mechanics
More community tools to use outside of the game
I'm happy with the way this year has gone. I know there were way less updates compared to the previous year, but these updates were much larger in scope overall! I can't wait to see where we're heading to next year!
Thank you very much for playing or checking out Fairtravel Battle. It makes me very happy to have a small, but awesome community. I hope you have an amazing xmas and a happy new year!