Version 32 Preview - New Deckbuilding, Matchmaking Support
---
New Features
New deckbuilding
Coming in the next version of Fairtravel Battle, is a brand new class and faction-based deckbuilding experience. There'll be 18 heroes to pick , each belonging to a class and a faction. You'll be able to use that class's abilities and equipment, and that faction's follower, as well as neutral followers.
The reason for changing this is that, since I have to redo the base card set for Fairtravel Battle since it's quite old and I improved my card design skills over time, it makes sense to both upgrade the set and also improve the deckbuilding experience.
Although the color/affinity system works, I feel that a class-based system will allow for better card designs as well as more interesting gameplay.
Matchmaking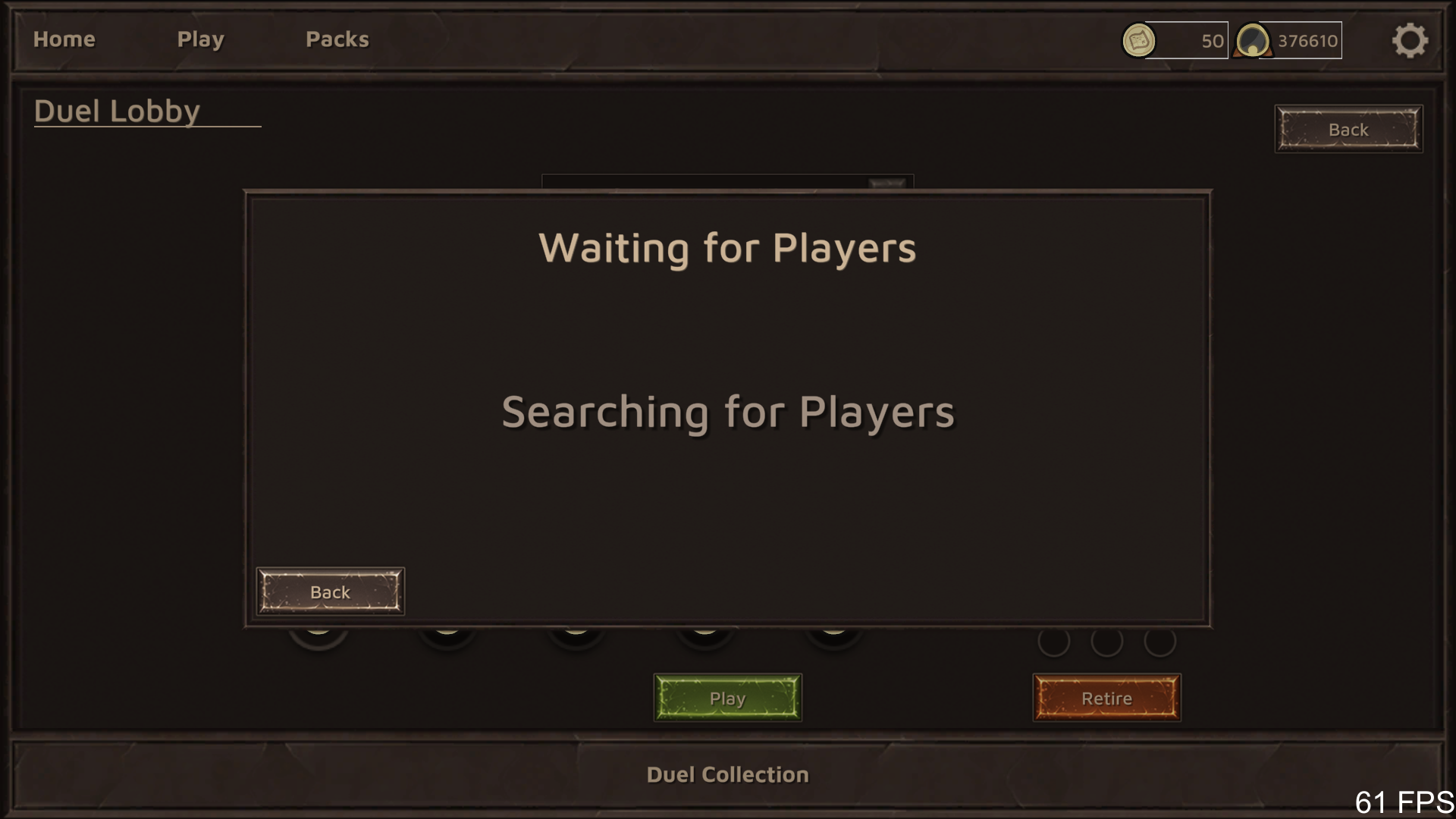 In the next update, you'll be able to queue for matchmaking matches, so you won't have to keep sharing room keys anymore!
What else is coming to this version?
The plan for this version has been a bit uncertain. I've wanted to add Instants/Stacks so you can have a more interactive duel, but it requires a huge change to the way the game system works, which means that that change will have to be an update of its own.

So far, this is the current plan for this update:
Dozens of new cards due to the new deckbuilding
Improved animations and Quality of Life improvements
A new profile system for faster loading (You will lose your previous profile as a result, since it's a massive change. I know that's very annoying, but unfortunately it can't be helped)
A demo of the campaign mode
Profile XP system/Rewards over XP, rather than getting 40 packs right from the start.
Pass and Play support (so you can play with a friend on the same device)
Of course, this plan is subject to change, but I'll be doing my best to keep to it.

Wishlist Fairtravel Battle on Steam
Fairtravel Battle is on Steam now! Don't forget to wishlist it and share it with your friends!