Version 16 - Quality of Life/Eye Candy update
---
What's New
You must now drag cards in the deck editor instead of tapping them. On PC, you can either tap, or drag.
Menus have been simplified, so you don't see the options that are not currently implemented yet.
You can now zoom in on cards in the deck editor. On PC, you should right-click.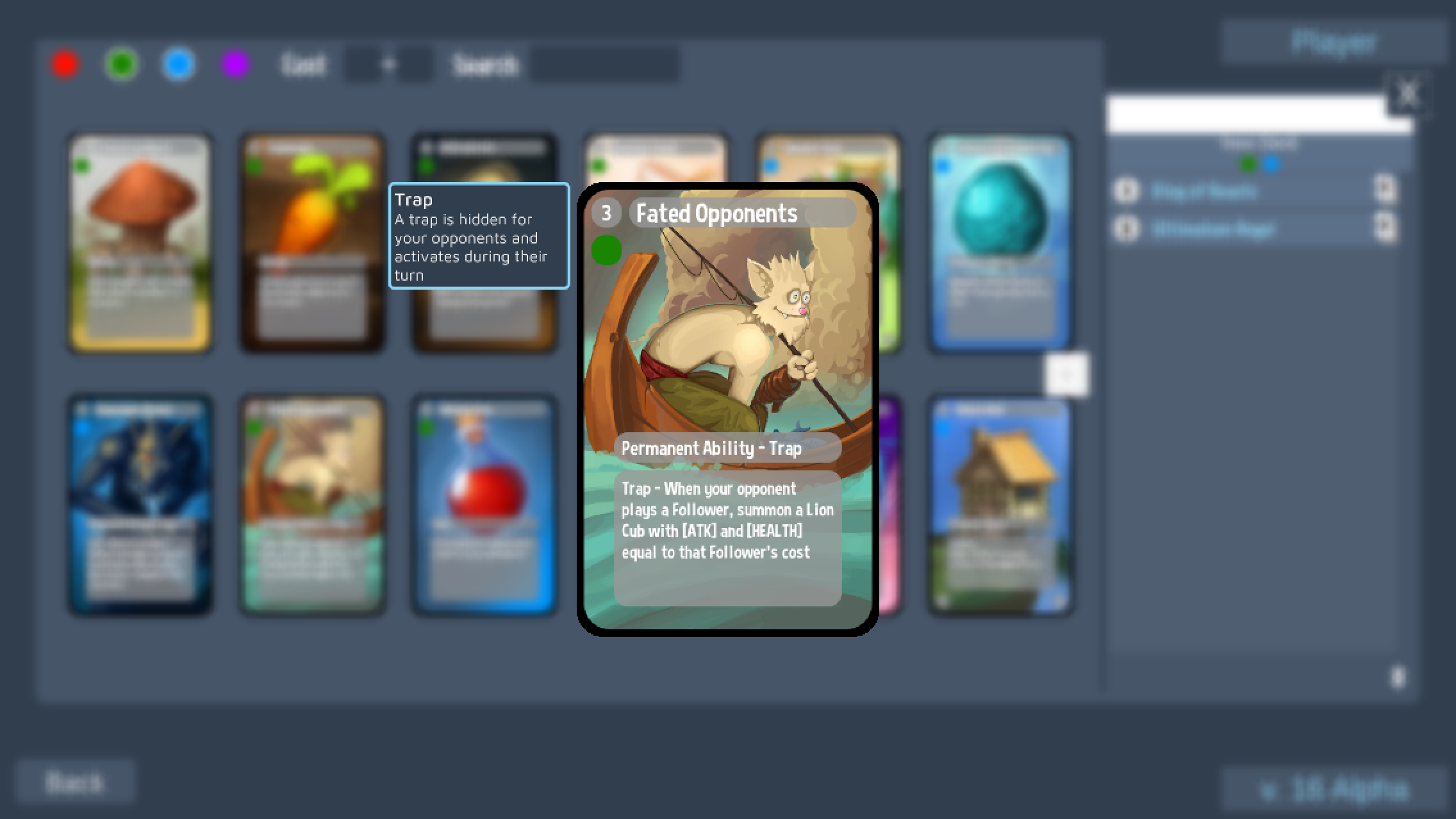 A new in-game interface has been added, alongside a new game board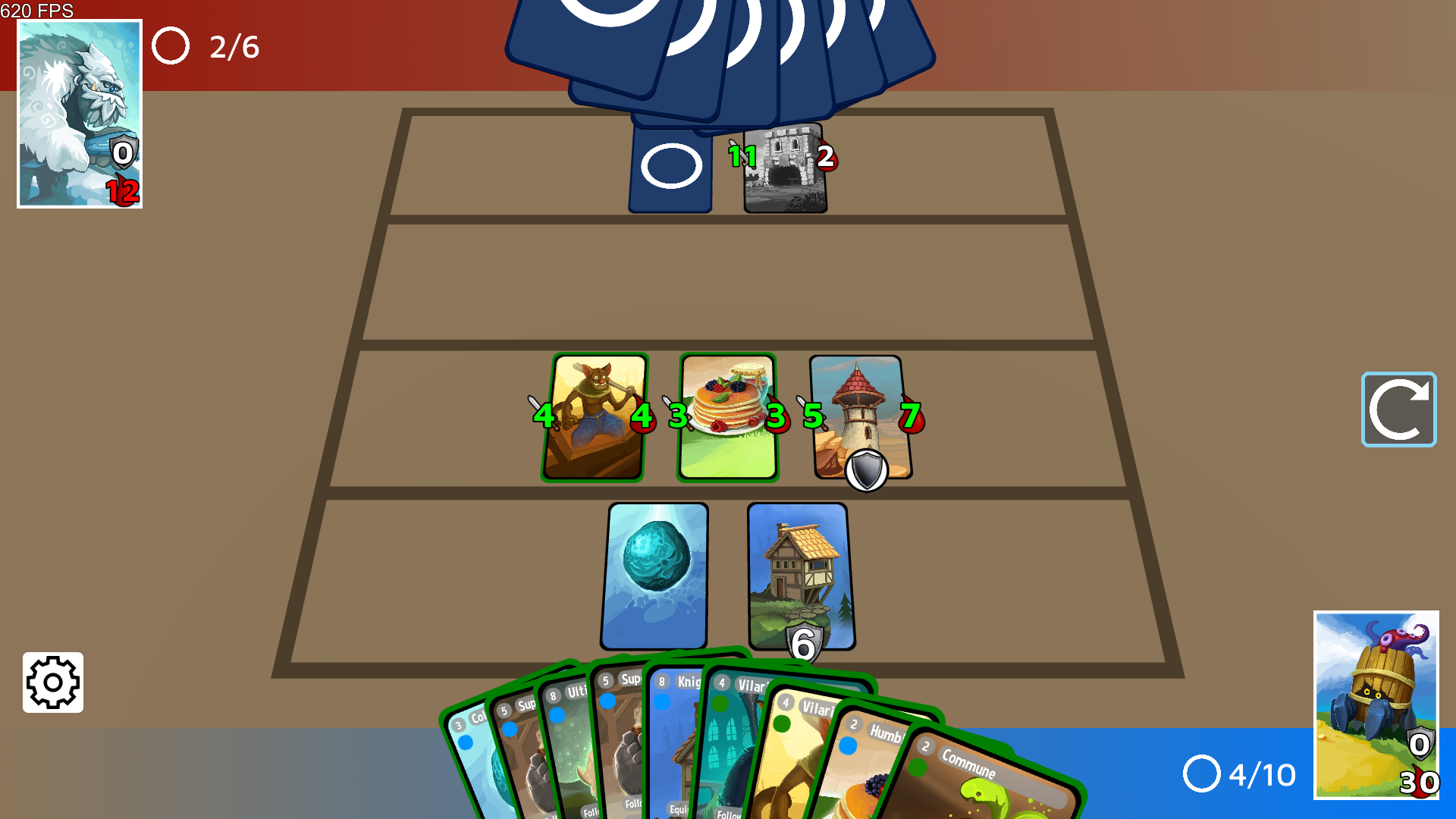 There are now Keyword Reminders when previewing cards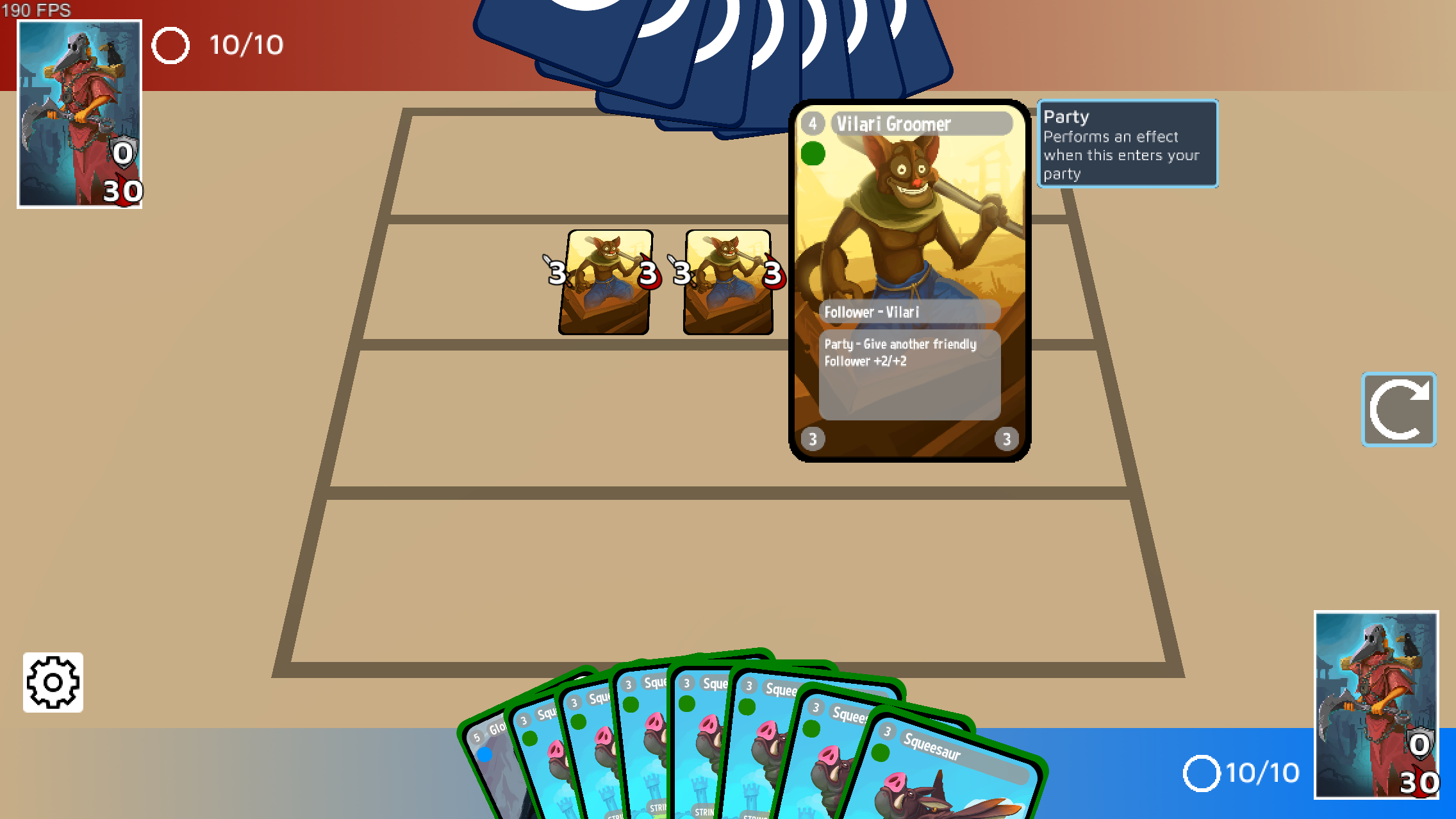 There is now a short delay when playing cards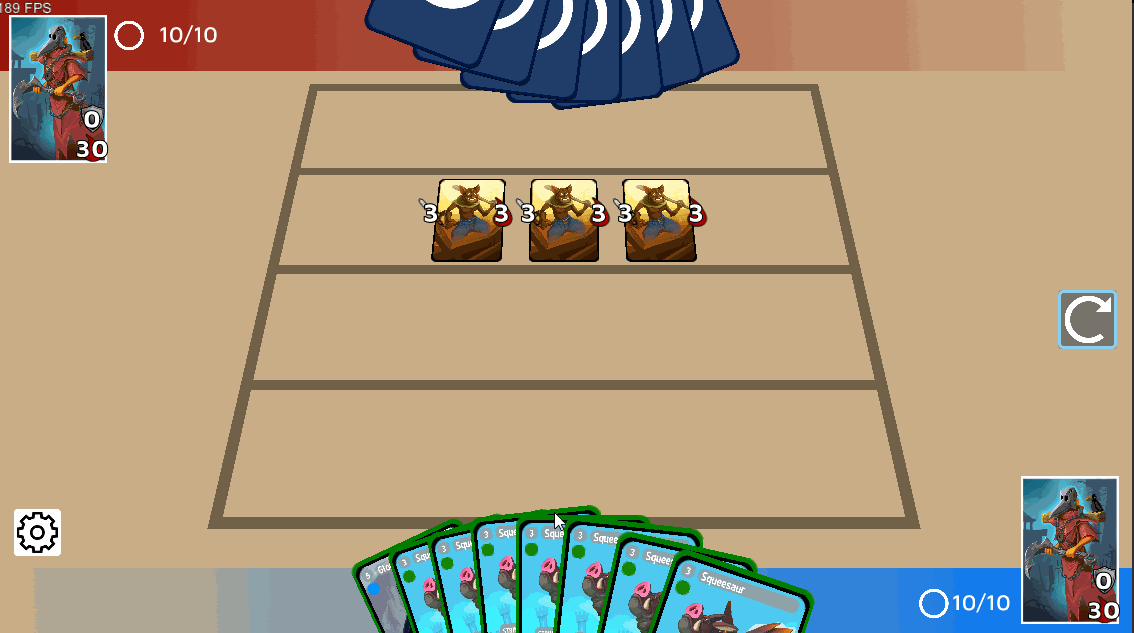 Armors now give a passive shield when you pass your turn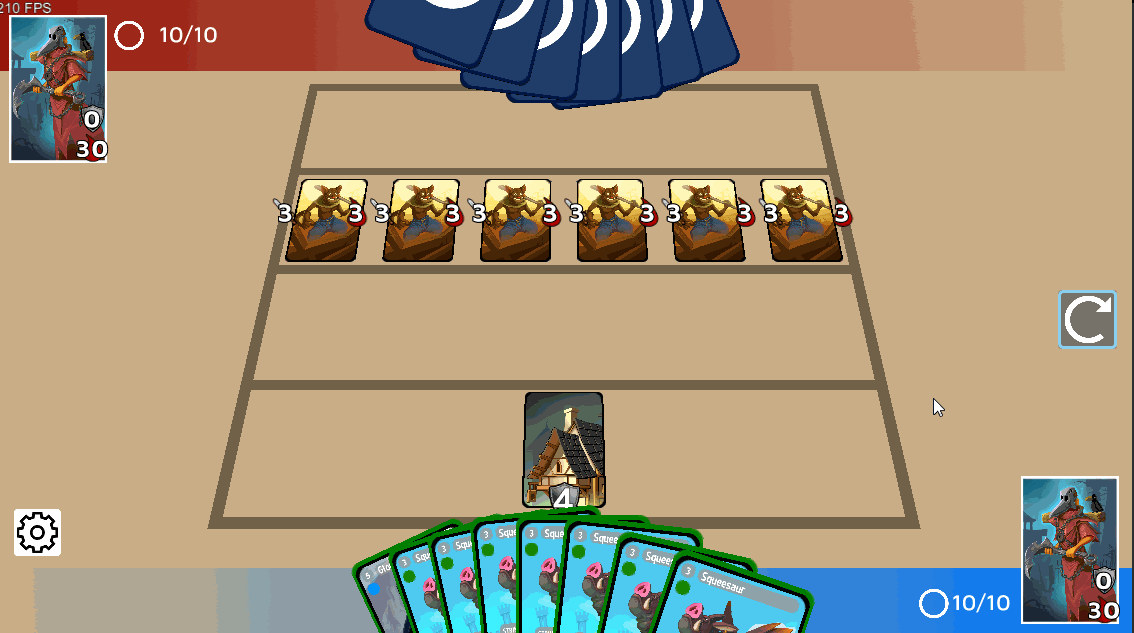 Guardians now protect all attacks as long as they are not resting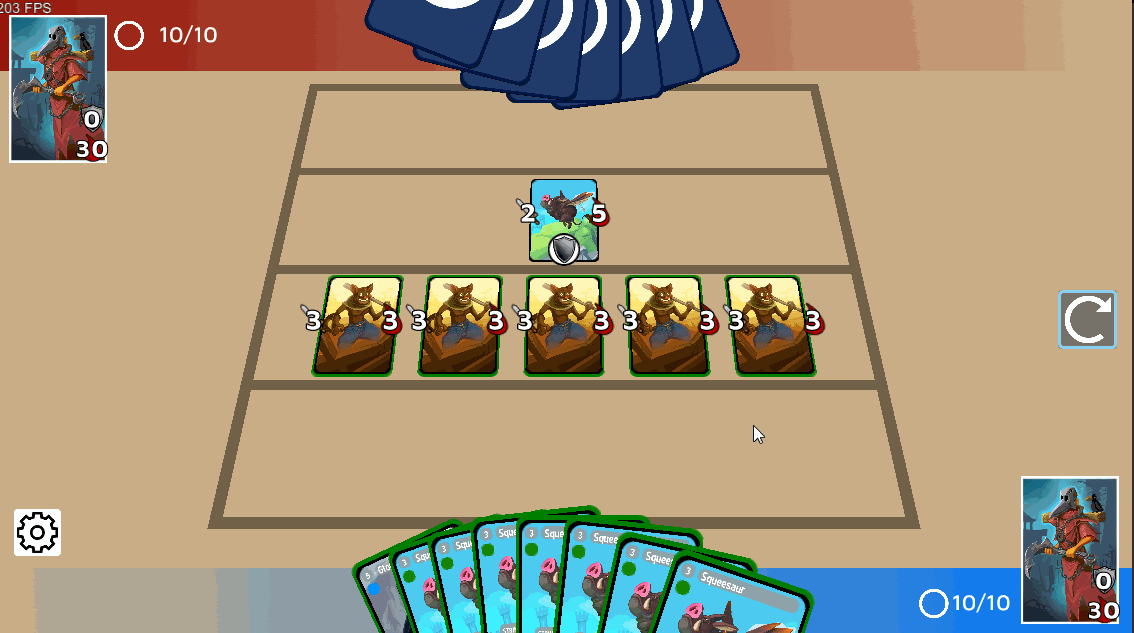 You can toggle the visibility of card option prompts so you can see the board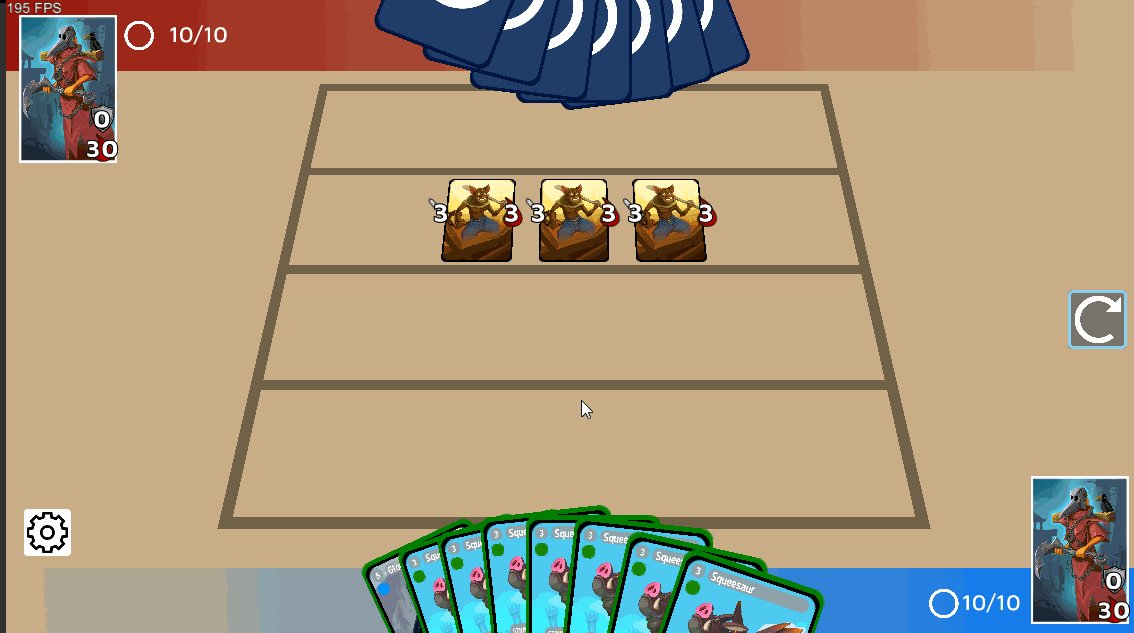 Known Issues
AI is currently not performing very well
The Hide button on card option prompts is misaligned in certain screen aspect ratios
The first time you start the game, it will not display the game board properly. If you start it a second time, it will work properly.
Files
fairtravelbattle-win-x86.zip
187 MB