Version 24 Preview - New Player Experience
---
What's Coming
Version 24 has been in development for a while, and is the biggest, most impactful update yet!
I realise that the way Fairtravel works right now, is that it doesn't really provide a good collectible card game experience. It plays similarly to a mix of Hearthstone and Magic the Gathering, but everything other than the duels is lacking.
The biggest problem, is that you can just get whatever rate of rewards you want. Getting 99999 booster packs after each victory is not fun, even if it sounds that way. It simply loses appeal quickly.

I believe that Fairtravel should be a buy to play, collectible card game experience, which you can play with your friends, on your local network, or versus the CPU. As such, it should more closely match a CCG, but since you can't spend money on packs, the rate of rewards should be appealing, so you don't feel like you need rewards to come faster.

As a result, I started the new update, which will include the following:
Completely redesigned main menu
Daily Quests
New currencies: Gold and Fame
Crafting and destroying of cards
Crafting Full-Art cards
No Run Slots
Single collection
But how exactly are things changing?
Completely redesigned main menu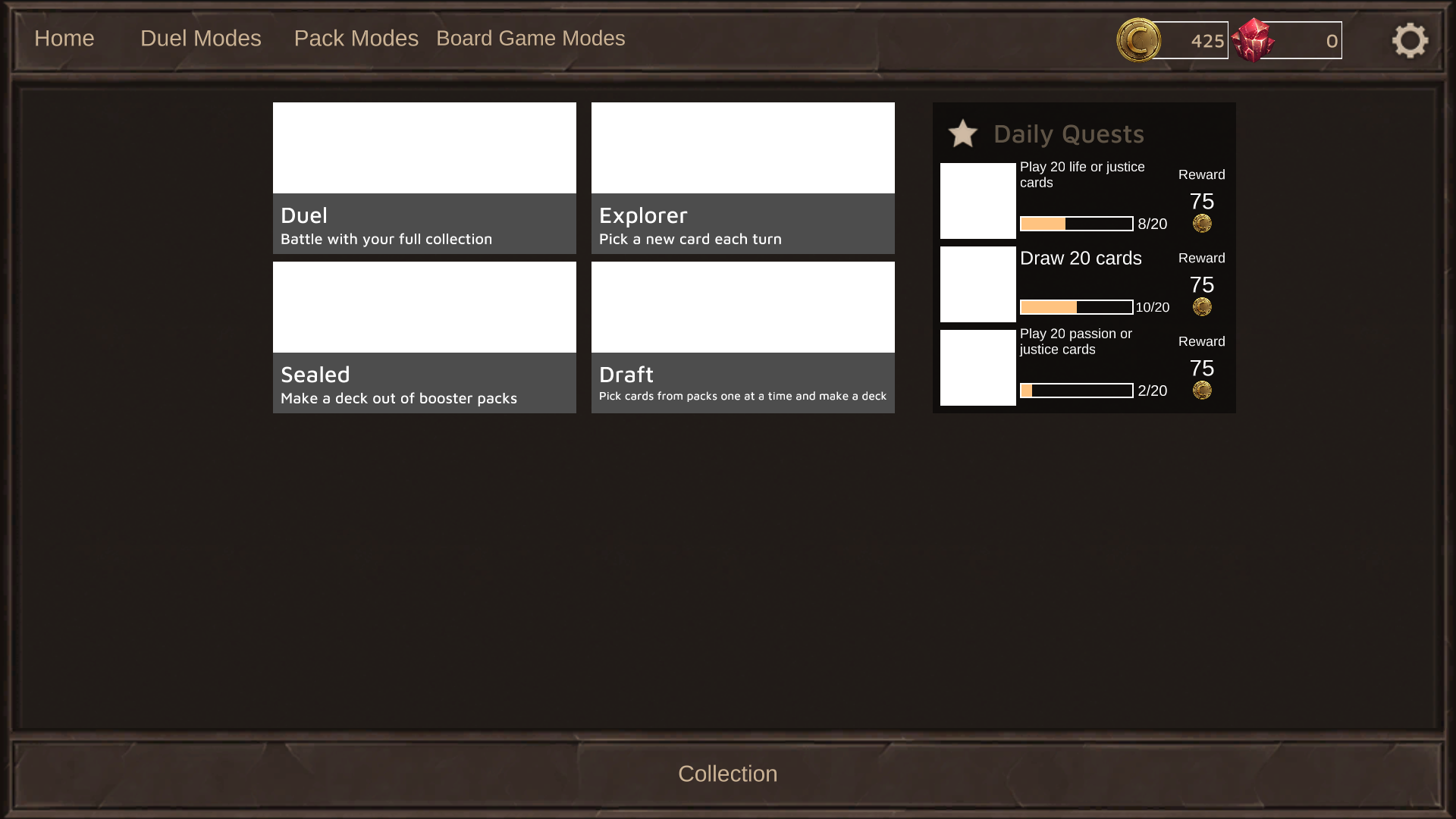 This is a work in progress of the new main menu. It should be much faster to get into a game.
Previously, it would take at least 9 clicks to get into an AI game. Definitely too much. Every other card game lets you start a game in two clicks, so I'm doing what I can to make everything much faster.
It takes a few clicks to set up your session, like picking a different deck, or choosing whether to do an online, offline, or CPU lobby, choosing the game mode, and starting the game. When version 24 comes out, the game will save your choices, letting you more quickly get into a match.
Redesigned Collection Browser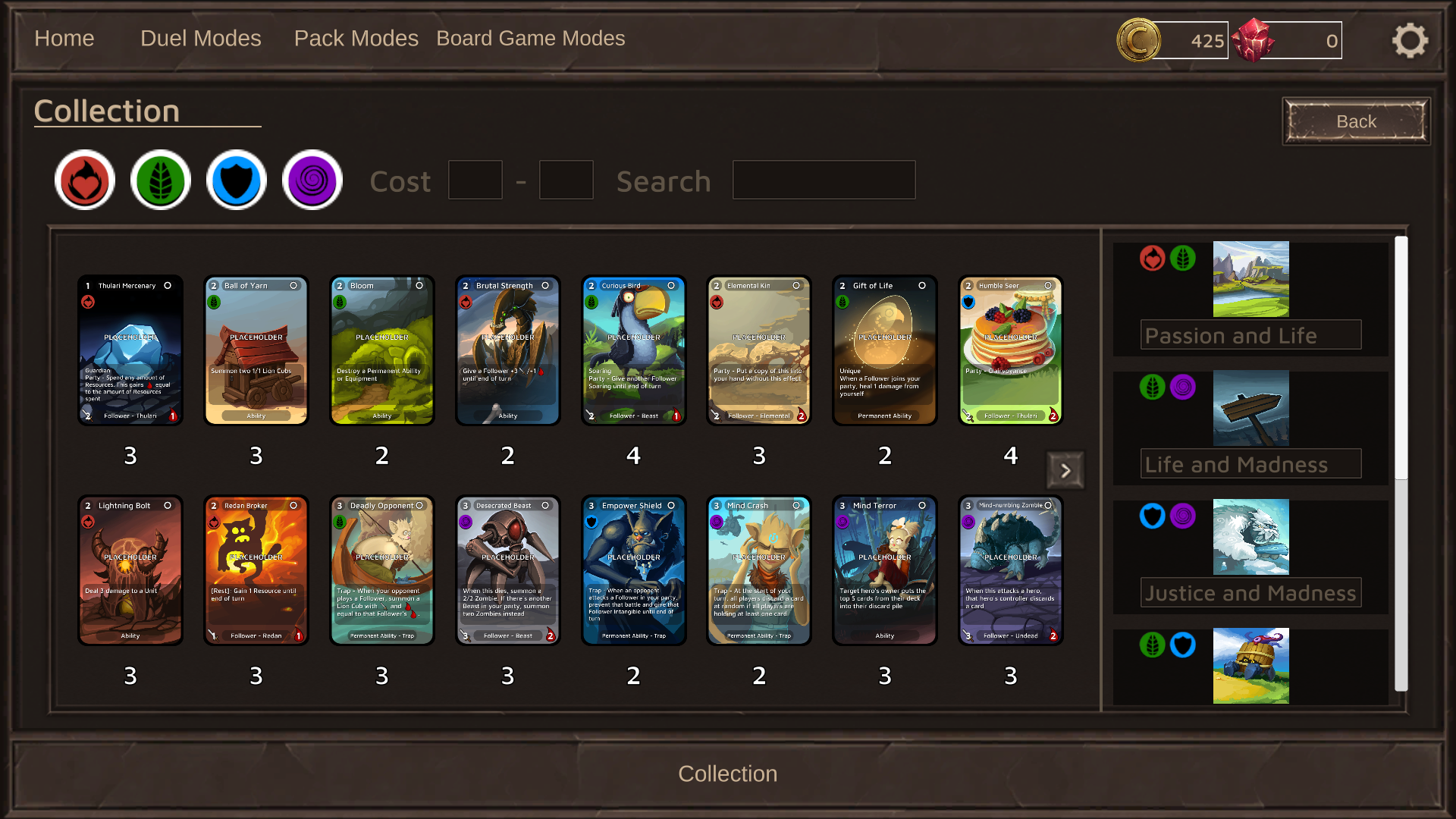 Alongside that, we have a better collection browser. You can now browse your whole collection without selecting a deck, which will be very useful for game modes like Sealed or Collector.
Redesigned Lobby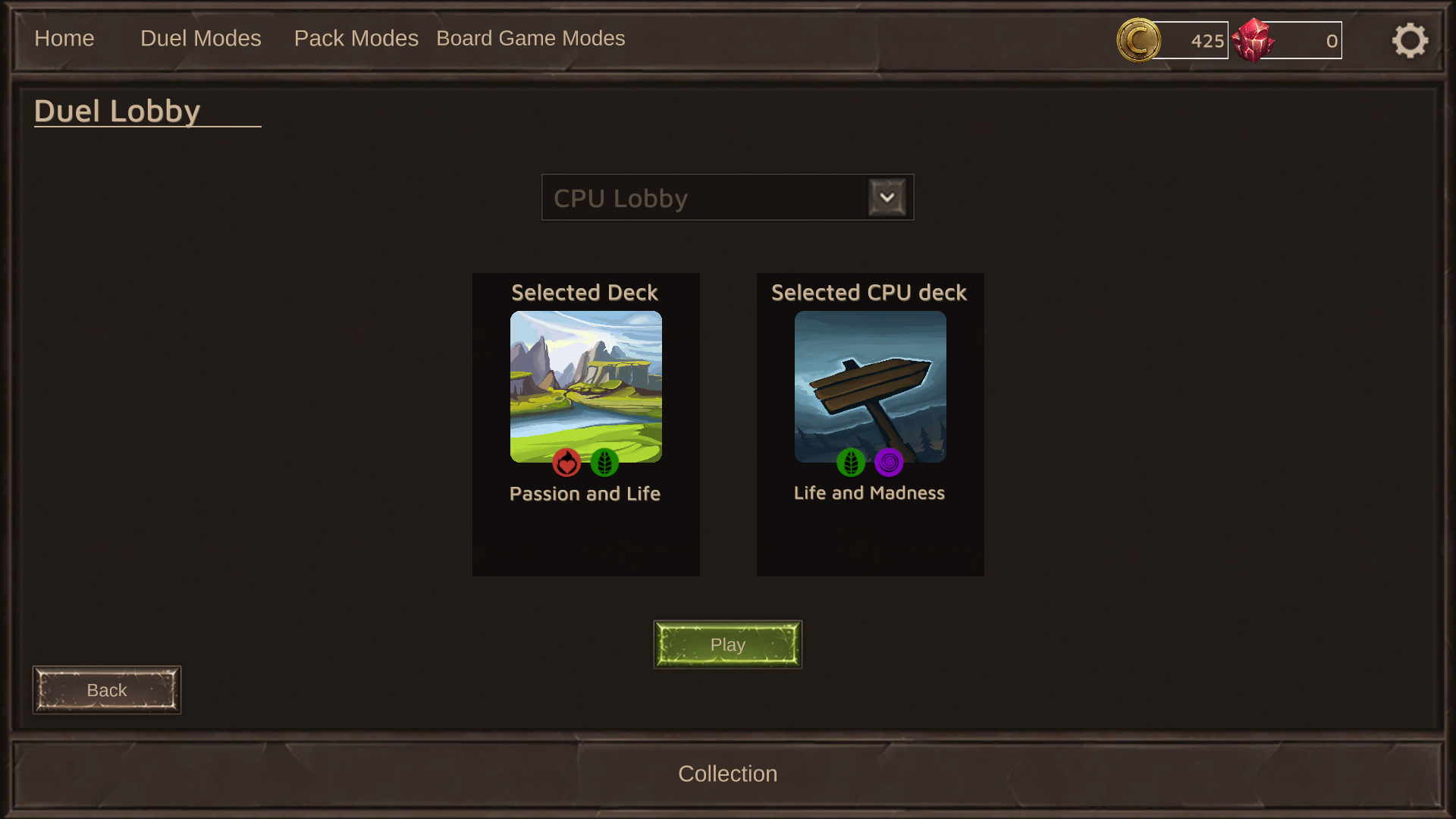 The lobby menu also lets you more quickly get into a game. Pick the mode on top, pick the decks, or just go with your last settings.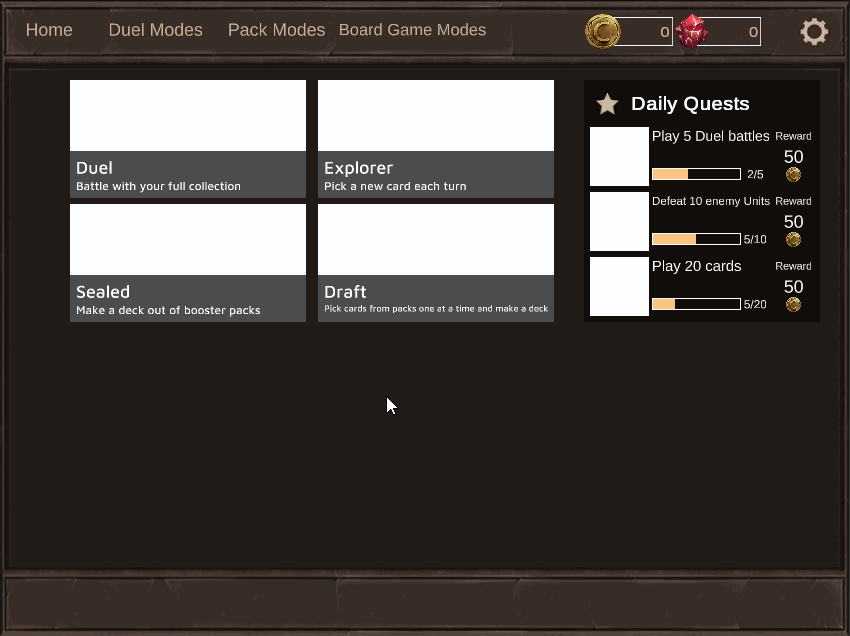 The way you pick a deck is also smoother and more pleasant. This is still a work in progress, of course!
Daily Quests
There are also now daily quests. These quests should be done fairly quickly, and each empty quest slot gets rolled with a new quest the next day. This means that you don't have to wait at a pace of one quest a day.


New Currencies: Gold and Fame
Gold is a currency that you get from daily quests. You will be able to use gold to pay for extra rewards in game modes (this will come later), or to buy booster packs.

Fame is a currency that you get each game based on how well you played, or by destroying cards. You can use it to buy cards or cosmetics such as card sleeves, playmats, alternate art cards, or even booster packs.

Crafting and destroying of cards
Cards will have a fame crafting value based on their rarity and whether they're special. You can purchase cards or other rewards with fame. Cards will also be destroyable to get half their value back.
Crafting Full-Art cards
Full-art cards will be the first cosmetic/special form of reward that you can purchase with fame. They will cost twice more fame than crafting the original version. Here's an example of a full-art card: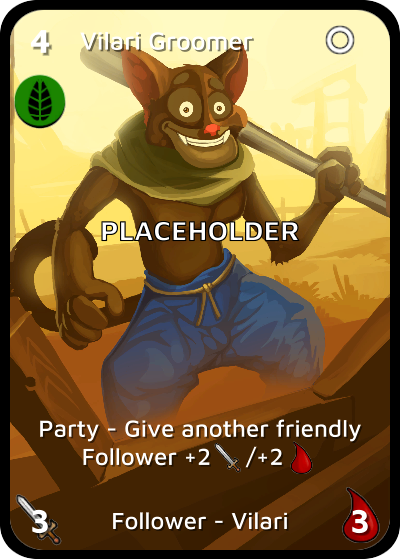 No Run Slots
Run slots were a neat idea so that you could play multiple different versions of a game mode. However, it created a bunch of problems with collections: You couldn't carry over anything between game modes. Instead of Run Slots, you'll be able to create alternate versions of game modes, while retaining your collection.
Single Collection
Since Fairtravel is becoming much closer to a proper CCG-like experience, it makes little sense to use multiple collections. From now on, every game mode that is based on the regular duel modes will use your duel collection. This means that game modes like Sealed, Draft, and Explorer will not use your collection, but will instead use a temporary collection (Or none in the case of Explorer).
Closing Words
I know this devlog was a bit of a mouthful, but this version will change Fairtravel a lot, in a pretty big way. I am hoping I can start crafting a really fun and enjoyable experience that you can enjoy! I expect this update to take another month or two, but I am working on it almost every day!